Criminals will never get tired of this method. They place a fake card reader on the real card reader and extract all the information they need to be able to take money from your card. Most of these setups also have a camera setup, so they will see the actual code.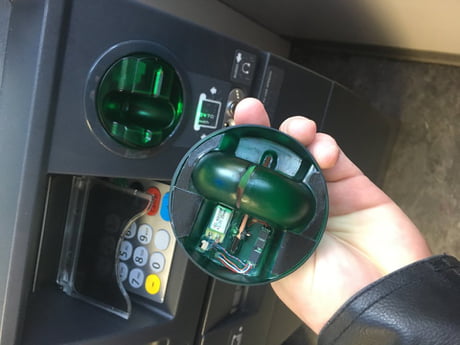 Skimmers will try anything
In the picture above you see that criminals created a complete fake setup of an ATM.
It continues
WIGGLE WIGGLE