Followers of the Facebook page LadBaby are getting spam messages.
The message states that the user has been selected as a winner candidate, and in order to get their price, they need to like and share a streaming post.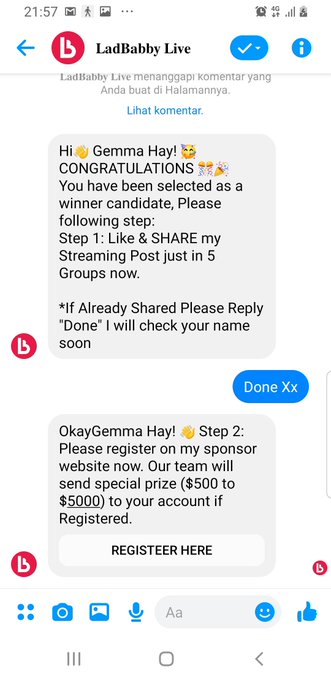 @LadBabyOfficial mark rox u have been hacked on fb people are trying cash and getting messaged saying they have won money,I was one off them, please report it's not you asap pic.twitter.com/I0kWywfUYd

— gemma hay (@HaySmile4funx) August 27, 2020
Hacked? Maybe, Spam, Yes
The Facebook page itself still looks healthy. The chance is high that an API or a service which they use is sending out these spam messages.What do you think?